Full Lifecycle. Digitalization, delivered.
Full Service
With 20 years of IT experience embedded in our DNA, our teams and experts are available to turn your visions and ideas into successful B2C, B2B or line-of-business applications that integrate seamlessly with existing technology.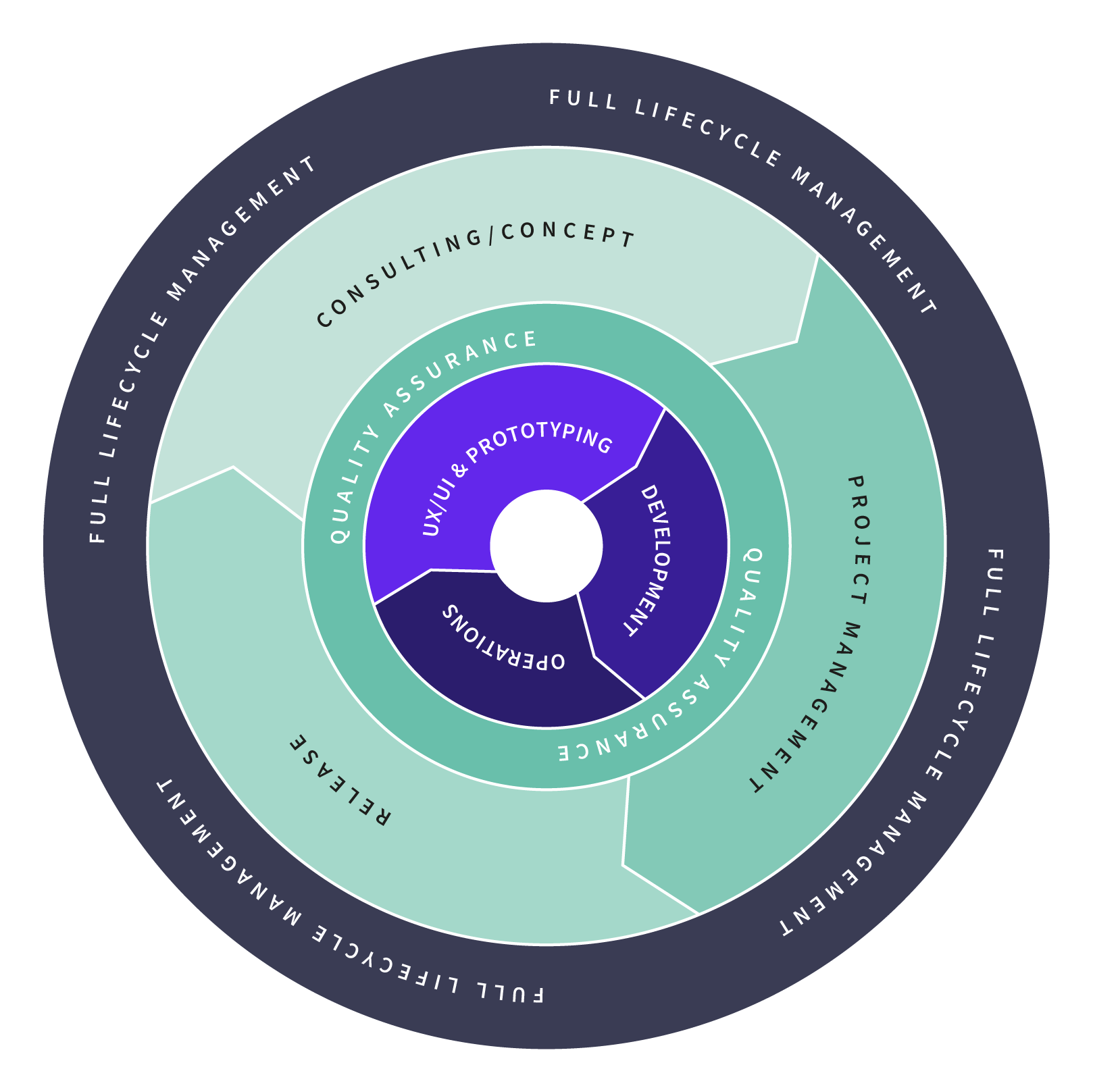 Content Advisory Services ​
Create deep, meaningful content structure for existing and future content, taking into account the capability for content re-use and multi-channel delivery as well as ease of content creation.
Project Management
Start to finish management of the implementation team & single point of contact for the customer.
eLearning, Data Analytics & AI Solutions
Building eLearning applications and platforms requires experience in both the software components and the content structures that power them. We build on the strengths of XML and the MarkLogic database for maximum flexibility and performance.
Consult our experts in Analytics & AI​ to leverage the value in your data, automate processing steps or create an AI-based solution. Our experience ranges from Semantic AI to Deep-Learning based Natural Language Processing solutions.
Data Integration
Integrate existing data and provide connectivity to other IT systems such as ERP & CRM.
IT Operations
Getting a new solution up and running is only part of the game. Our Managed Services team is available to operate and maintain full solutions and the underlying infrastructure. Advantages:
No vendor lock-in
Cloud and DevOps services available
Service Desk and ITIL-based operations